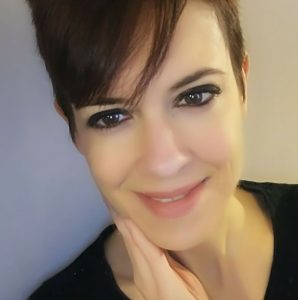 Christina M. Frey, J.D. – Senior Editor & Literary Coach

A Baltimore-area writer and editor with almost twenty years of experience in writing, editing, and publishing, I have worked with fiction and nonfiction of all lengths, legal analyses, press releases, and more. Although I edit multiple genres and styles, including short fiction, blogs, magazine articles, and business copy, I specialize in developmental editing, line editing, and copyediting of full-length fiction (literary, sci-fi/fantasy, YA/NA, thriller, and contemporary), creative nonfiction, and memoir.
I am fluent in Chicago and other styles and have worked individually with students, entrepreneurs, freelancers, and bestselling authors to improve grammar, diction, structure, characterization, plot, and dialogue. I have also spent several years as a managing editor and am skilled at supervising writing and editing projects, meeting deadlines, and coordinating content.

As co-executive of the Editorial Freelancers Association and an active member of the American Copy Editors Society, I am committed to excellence and professionalism in the industry. My goal as an editor is to promote strong writing and good storytelling by helping you achieve quality and consistency in your manuscript, while preserving the integrity of your unique voice and style.
Contact me at pagetwoediting@gmail.com to discuss your editing needs.